Digital art and NFTs based on my paintings or not.
I make them frame by frame in Illustrator, by adjusting the drawing, the colors, I move the shadows, I change the lights. Then the video is created in After Effects and music (created by my son Merev) is added to finish the creation process.

They are available for sale in Voice.com or Foundation marketplaces.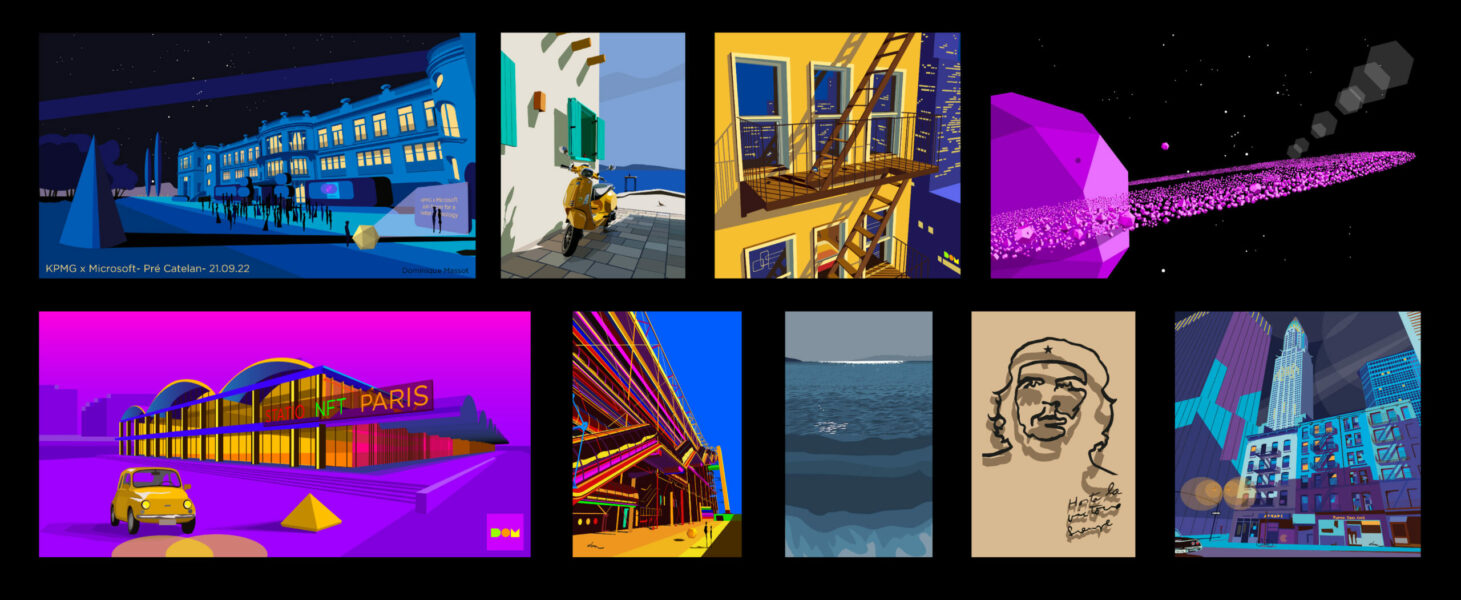 NFT created for the Notre-Dame Foundation. It has been offered to every contributor of the last donation campaign for the reconstruction of the cathedral.
Created frame by frame, it illustrates the normal life of the cathedral, the violence of the fire, the fall and the rebirth.
Happy Beaubourg (video and music)
The Georges Pompidou Center is located in the center of Paris and hosts the National Museum of Modern Art. Two sculptures have escaped from the museum and are intrigued by a flying icosahedron, as the day goes by. A space invader also escapes from the museum at the end.
Original music by Merev
Available on Voice.com
Roman Gods Cafe by Night (video and music)
It's one of my painting made after a trip to New-York, original colours are more brown/beige/yellow, changed in blue for a night atmosphere with lights blinking and space invaders fighting. Animation and sound added to bring it to life.
Original Music by Merev
Available in Foundation
A Vespa in Bodrum (video and music).
Like all my NFTs, this one is created in Illustrator based on one photo I made. I create a first vectorial drawing in Illustrator end then I duplicate it and change the colors (or not). I give some movements to clouds, sun, stars, shadows, birds, people and then I render the frames in After Effects and add some music composed by my son (Artist name Merev). A roman work 🙂
Music by Merev
Available in Voice.com
2022 © Dominique Massot – All Rights Reserved